Play Time
Open 360 days of the year and ready for you to come and play. No reservations needed for Open Play! Can't wait to see you!
Play Info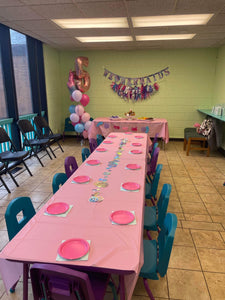 Parties
Four party packages to fit any need, any day of the week and any time. Check out our Private Party option as well.
Party Info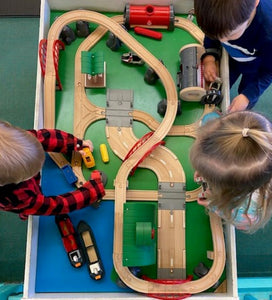 Cost Savings Play
Want more play at discounted pricing? Memberships or Family Passes are the way to go, check these out!
Cost Savings Play
Tonight was our first time coming here and it blew my expectations away! The lady who was working was so nice and welcoming and there is so much to do!! My 1 year old had so much fun. We will definitely be visiting this place regularly!

Khara
Staff, service, everything was fantastic. The kids had a really fun time. Great place for birthday parties.

Helen M.
Wow! Never knew this place existed. So much fun stuff for my 7 year old to do as well as my 12 year old! Staff very friendly and gift shop is awesome. Definitely recommend and prices are very reasonable.

David G.
Probably one of the funnest places around. We drove an hour and a half to go, and I think it was well worth it! Will definitely come back again :D

Cynthia
Great place for kiddos to run off energy and be themselves. Exciting places to explore. Fun idea to have separate rooms available as a "home base" to host a little party.

Alicia